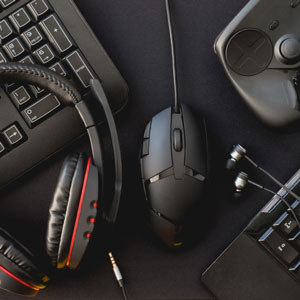 Technology has enriched our lives in so many ways that it is easy to take for granted how much we rely on it every day. The computer has become so ubiquitous that many of us wouldn't be able to do our jobs properly without it.

Studio photo of several compact discs, randomly arranged.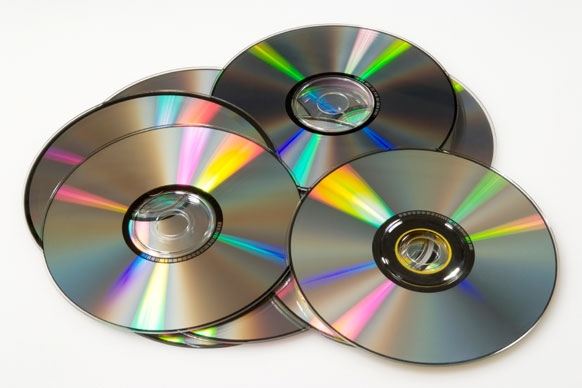 Writable CDs and DVDs come in several storage sizes and writing formats. They are available in bulk or in smaller numbers with jewel cases. Storage sizes range from about 700 MB for CDs up to several gigabytes for DVDs. Be sure to use media that is compatible with your CD or DVD drive.
When purchasing or updating your computer, you may wish to add memory, upgrade to a wide-screen flat panel monitor, or buy an all-in-one printer that can be used to scan, copy, fax, and print documents. You may also require certain accessories such as a keyboard tray, a mouse pad, and computer cables. Perhaps you would prefer a cordless mouse or a different set of speakers. Software is critical for full usage of your computer, and you should select software products carefully to insure optimum results for your home or business needs.
It is important to have a good stock of printer paper, as well as printer ink and toner cartridges, so that you don't run out in the middle of a print job. Letterhead and legal size printer paper are two of the most popular sizes, and paper can be found in virtually any color of the rainbow. In addition, you can purchase photo quality paper in glossy or matte finishes. This type of paper, made especially for printing pictures, is also available in 4-inch by 6-inch sheets. Optical media, flash memory drives, diskettes, and burnable CDs and DVDs are also invaluable for storing data and creating backup copies of important files.
Eight colorful computer diskettes, arranged in a stack.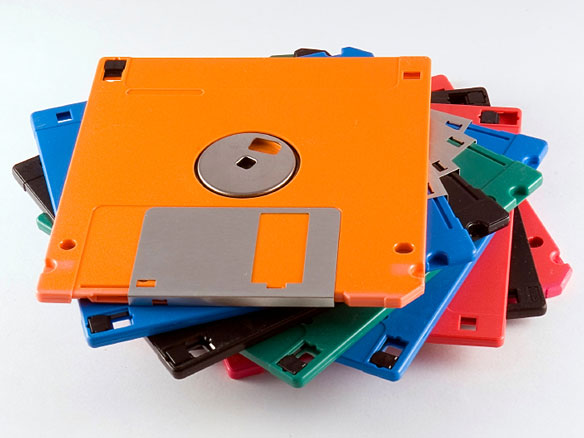 Computer supplies range from data storage devices, such as USB thumb drives, writable CDs, DVDs, and floppy disks, to printer supplies, cables, and even computer parts and peripherals. These supplies and accessories can be found at computer supply websites and stores.
On ComputerSupplies.us you will find convenient links to distributors and manufacturers who offer an extensive range of supplies, accessories, and support services for your desktop or laptop computer.
Computer Supplies and Equipment Distributors
Computer Supplies


A direct distributor of name brand IT products including Hewlett Packard, Lexmark, Epson, Canon, Imation, and Okidata.
www.ComputerSupplies.com

Tech Data


Global provider of IT products, logistics management and other value-added services. The company offers computer components, networking products, peripherals, software and systems.
www.TechData.com
Computer Supplies Manufacturers
Computer Printer Supplies
Inkjet Ink - inkjet printer supplies.
Printer Toner - laser printer supplies.
---
Computer Equipment, Upgrades, and Accessories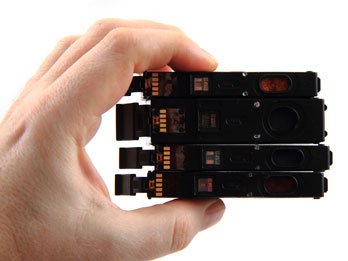 Four Printer Ink Cartridges