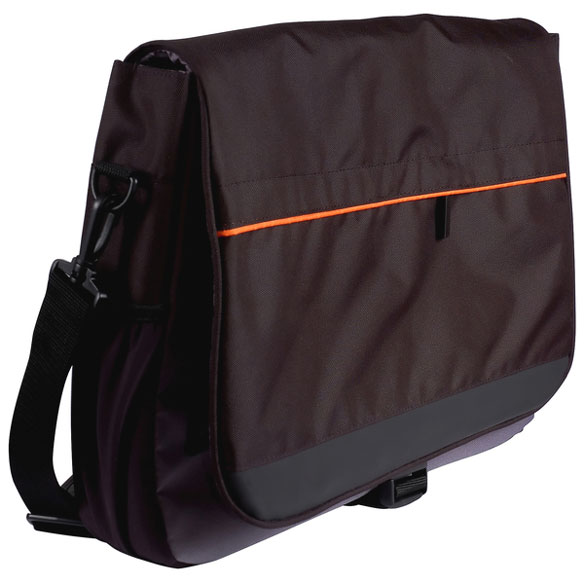 Laptop bags and briefcases provide convenient storage and portability while offering padded protection. Many laptop bags and briefcases provide a number of pockets for cables, accessories, and papers in addition to a protected area for the laptop. This red trimmed, black nylon messenger-style laptop bag has a shoulder strap for easy and secure carrying.
---
Link to this photograph page:
<a href="https://www.computersupplies.us/laptop-case.htm">Laptop Case</a>
Copyright © 2011- ComputerSupplies.us. All rights reserved.

Laptop Computer Bag Picture